Structural Steel
Loughryan Engineering Services have built up extensive experience in the design, fabrication and erection of buildings from structural steel.
Responsibilities undertaken by the company have been:
Provision of detailed design check of structural members.
Detailed 3-D drawings.
Fabrication of steel under strict quality conditions with an emphasis on quality of welding.
Non-destructive testing of welds.
Painting under controlled conditions (typical C4, C5 to BS EN ISO 12944)
Erection of steel work following HSA Safe System of Work.
Installation of Insulated and non Insulated Architectural Panel.
Some examples of our work are given below.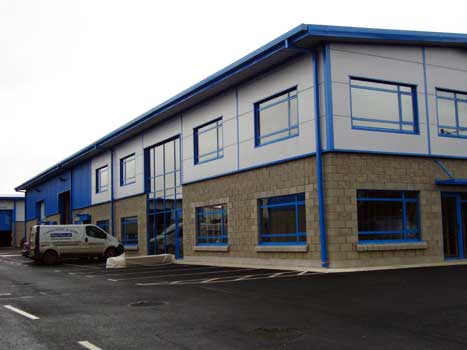 Design, Fabrication & Erection of Turn-key development at Cahir Retail park, which consisted of 25,000 sq. feet of a mixture of retail, office and ware house units. Fabricated steel amounted to approximately 120 ton.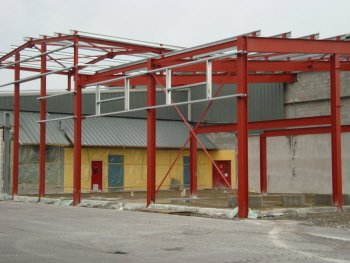 Fabrication ad Erection of Extension to Moyle Rovers Complex. Picture shows the structural steel prior to the installation of Architectural Panels.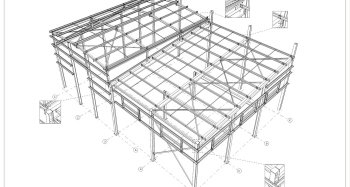 Drawing to the left is of the erected steel for Moyle Rovers in the picture above.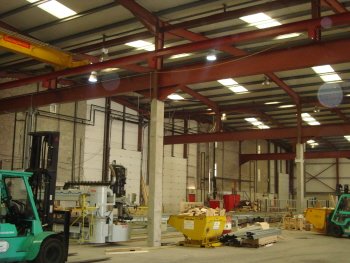 Building Structural Steel including large span crane carrying rails.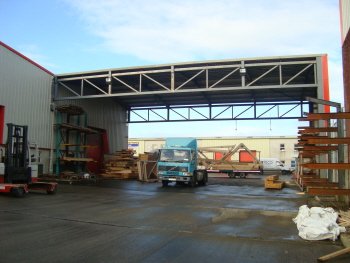 Large Span Weather protection Canopy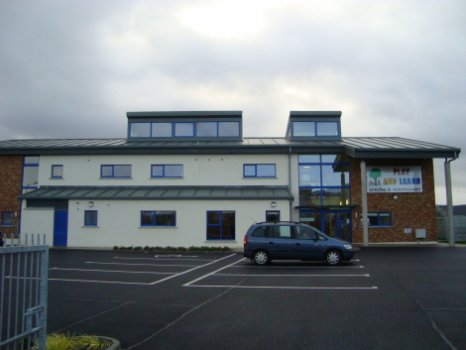 Creche at Poppy Fields Clonmel, for Halley & Sons Builders. Job scope was structural steel and Architectural Cladding King Zip KS1000.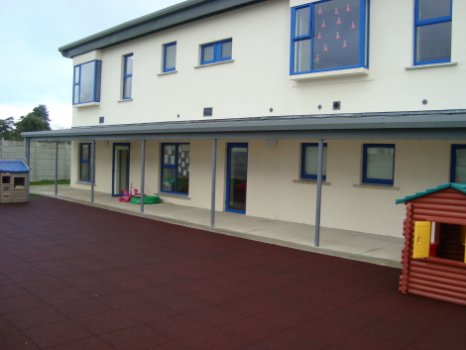 Rear View of Creche at Poppy Fields
Other Projects Include:
Silo Support Structure:
Fabrication of large silo support steel. This support structure was produced in sections large enough not to create problems for transport. The support structures are currently supporting large silos (7.5m diameter x 15m high) at the Shannon Bridge and Lanesborough peat burning power stations. Welding was controlled with welders qualified to EN287. Total tonage approximately 65 ton.
Honeywell, Waterford
Fabrication and erection of Insulated portal frame building at Honeywell.
Dalton Transport, Cahir, Co. Tipperary
Fabrication, Erection and cladding of 20,000 sq. foot warehouse for Dalton transport, Cahir.
Enquire about Structural Steel »